About the Creative Theater Workshop

Mission Statement:

The Creative Theater Workshop, Inc. is a community based non-profit organization that encourages and promotes an interest in the theatrical arts by providing workshops and producing full-length musical productions in order to educate, entertain, and enrich the community.
Welcome to the Creative Theater Workshop. This non-profit program was started in the spring of 2006 by Michelle Hamstra, and since then it has grown to be one of the most successful children's theater companies in Southwest Florida. Through CTW, young talented artists not only gain the experience of performing a full length musical, but also gain new knowledge through weekly workshops taught by CTW staff and outside members of the community. Previous workshops have included mime, Fosse style dance, stage combat, theater tech, and audition techniques.

For additional information or questions please contact us:
creativetheaterworkshop@yahoo.com or (239) 738-3525



COMING Spring 2013
at
Cultural Park Theatre
Our new amazing Location!



The Wizard of Oz: Little Dorothy Gale of Kansas, like so many girls her age, dreams of what lies over the rainbow. One day a twister hits her farm and carries her away over the rainbow to another world. Come join Dorothy, the Scarecrow, the Tinman, the Cowardly Lion and Toto as they travel the universe of Dorothy's imagination.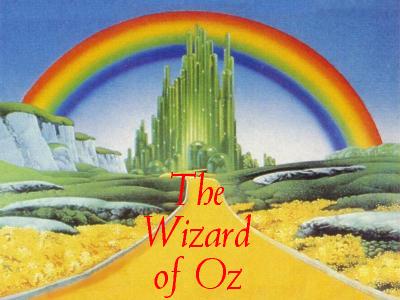 Show Dates
May 10th-12th & 17th-19th
Ticket prices:
Call the Cultural Park Theater Box Office at
(239) 772-5862
Don't forget to join us for our Special Event!!
The DEAF Wizard of OZ!
For two performances only, the entire cast of the Wizard of Oz will either be Deaf or hearing and fluent in Sign Language. The entire show will be signed using ASL and there will be interpreters for the hearing people.
May 18th at 11:00am
& May 19th at 11:00am.
Tickets are only $5 child/student/senior $10 adult



Creative Theater Workshop is proud to announce it's 21st production,
A Chorus Line!
Auditions
May 11th starting at 10:00 am
(Teens-Adults)

CLICK
HERE
for Audition info!
Congratulations to CTW for winning "Outstanding Achievement in Music" at the 2010 Junior Theater Festival in Atlanta, GA!
Congratulations to Halie Boling, Tara Trenhaile, Kelly, Johnson, Callie Atkinson, and Sherry Niekamp for winning an award for "Student Direction and Choreography" at the 2011 Junior Theater Festival in Atlanta, GA!